Presentation
Our job
We offer assistance in:
strategic thinking and new markets identification
management of innovation and new product design
failure analysis and prediction
process reengineering.
Partner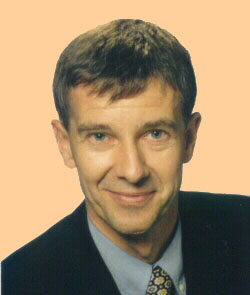 Claude Meylan, PhD, 15 years consulting experience.
General abilities
Work efficiency in complex environments
Adaptability ; easy communication (E, F, D)
Our values
We are specially commited to:
enforcing contribution of key people
involving third parties, if needed
using most relevant methods and tools
meeting success in short, middle and long terms
staying loyal to the customer.
Our specificities
the right method and tools
a high and enthousiastic involvement
an independant point of view.
Some references
Nestlé (Trademark-Service, Strategy and Organization)
Magro (Strategy, Distribution)
LEM Liaisons Electroniques-Mécaniques (Organization, EU distribution, Technical Support...)
Banque Cantonale du Jura (Organization)
Telekurs (Costs reduction)
Credit Suisse et UBS (Trouble shooting mandate)
RTE (Benchmarking)
GE Digital Energy (EU Distribution)
ROLEX-Bienne (Failure Analysis and Prevention)
Azuréa Technologies SA (Innovation)
Bulgari (Failure Analysis, EU Distribution)
Fluid Automation Systems (Innovation)
Tornos (Innovation)
Logitech (Innovation)